'Electronic certificates' function
Planning to travel, study abroad, or emigrate? You'll likely need a statement of transaction history, Certificate of Balance, or Certificate of Frozen Deposit for your visa application.
However, busy work schedules, distance from the closest branch, poor weather, or COVID-19 restrictions can make it difficult to go to the bank in person. But what if there's a more time-saving and convenient way to get your visa proof documents?
With the newly launched 'Electronic certificates' function in mobile banking, you can now easily get electronic proofs in just a few simple steps from the palm of your hand.
Reminder: Before using the 'Electronic certificates' function, please make sure that you have installed the HSBC China Mobile Banking app. If not, you can click here or scan the QR code to download it.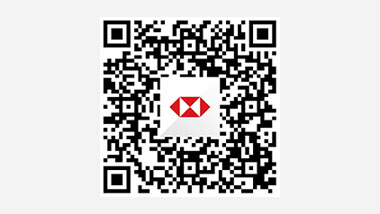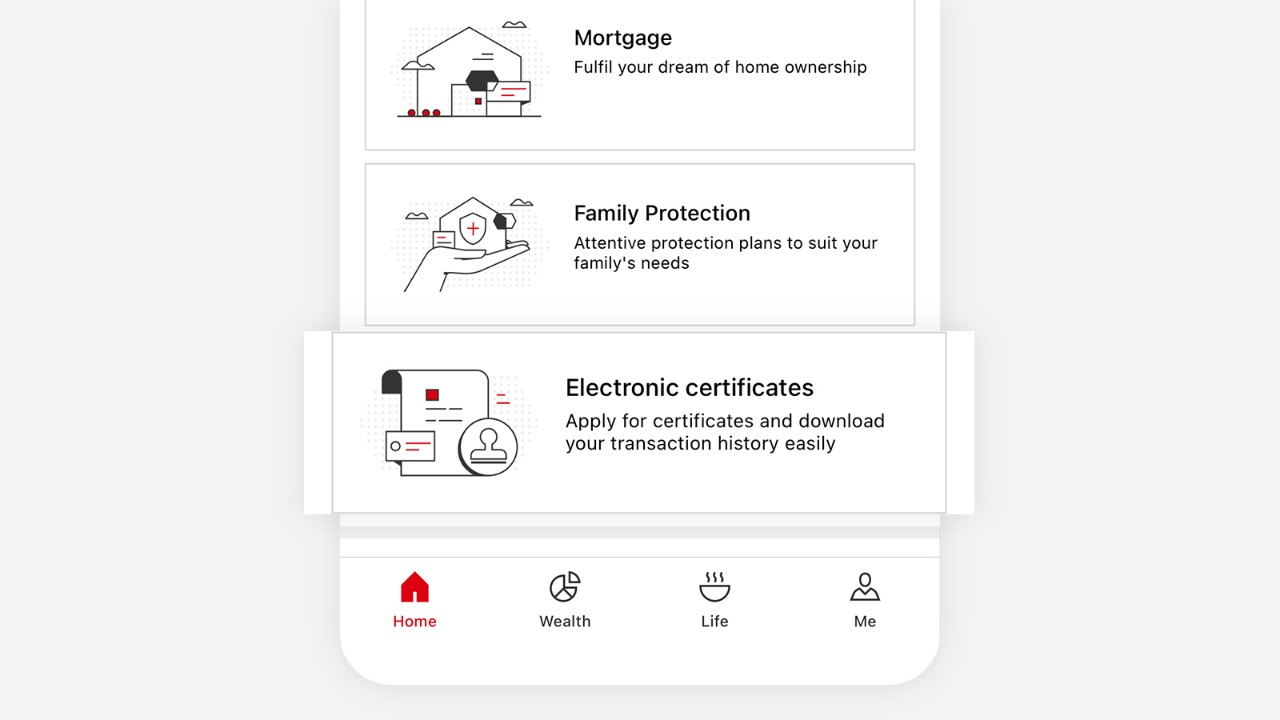 Easy access on the homepage
Log on to mobile banking, swipe down from the homepage to easily find the 'Electronic certificates' function under 'Banking services'.
Available anytime
The statement of transaction history is valid for 6 months from the date of generation. The Certificate of Balance and the Certificate of Frozen Deposit can be retained for 7 days and 6 months separately. Once the proof is generated, you can download it anytime during the validity period without having to generate it again. After the validity period, you need to reapply for the proof online.
The Certificate of Balance shows the status of the products you hold with us as of the end of the banking business day before the certificate issue date. The Certificate of Frozen Deposit is a proof of the deposit that you hold in our bank on the date the certificate is issued, and will be automatically unfrozen according to your authorisation after the deadline.
After generating the electronic proof, you can easily view it in 'History'. You can also choose to print it out, send it through email or WeChat, and open it in a secured third-party software.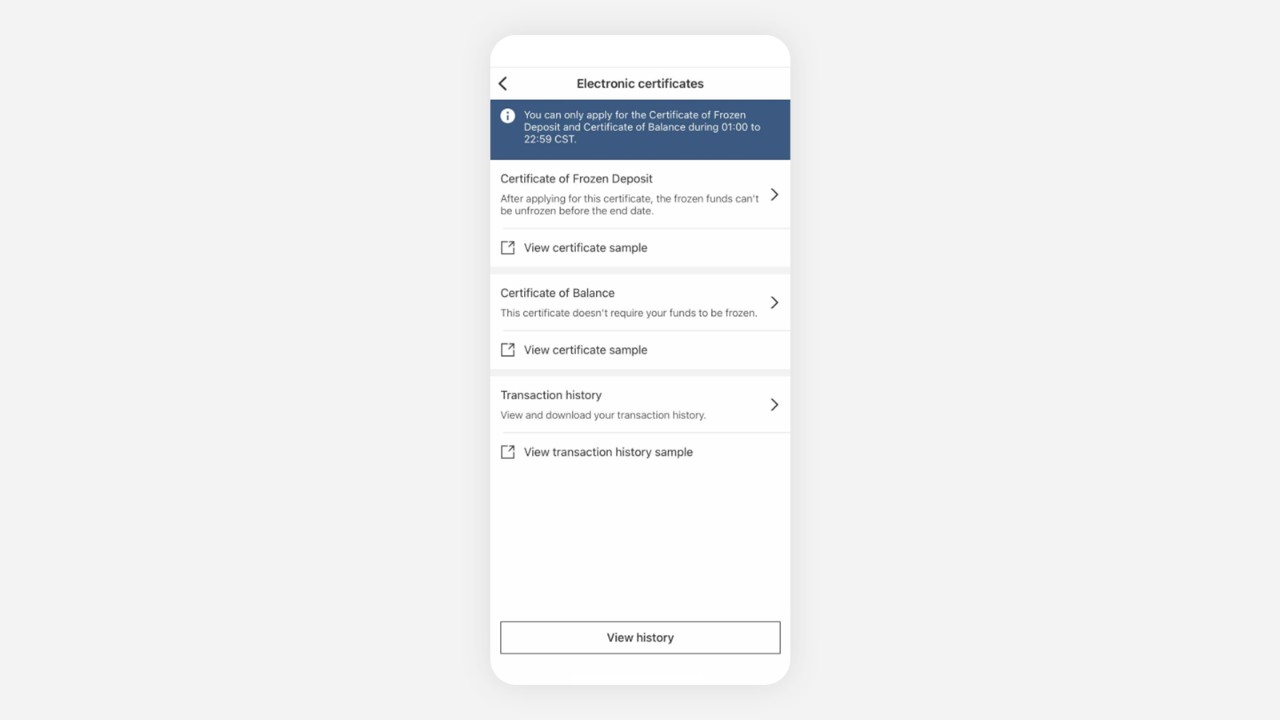 1. How can I customise my statement of transaction history?
2. How can I get a Certificate of Frozen Deposit?
3. Reminders of safe usage