HSBC China Employee Banking Solution
A broader horizon enriches your life. HSBC China Employee Banking Solution is designed to provide you a wide array of elite global services with professional wealth management expertise and international financial support. Enjoy the most privileged wealth management services beyond all boundaries.

HSBC China Employee Banking Solution is a series of exclusive benefits and value-added services for eligible employee accounts.

Corporate employees are required to set his/her HSBC China personal account as a payroll account to receive monthly salary disbursed or remitted by companies or individuals

If you're a customer who received an approval from us on your Home Mortgage Loan application and have signed the loan contract as the borrower

Employees of HSBC Corporate Banking or Global Banking clients can also enjoy the senior executive privilege program
Please speak with your Relationship Manager for details.

Contact us

Make an online appointment

Please leave your contact details and we'll be in touch in 1-2 business days.

Employee Banking Service hotline
(24H, Mon - Sun)
Check out the privileges you'll enjoy if you're an employee of a company participating in the HSBC China Employee Banking Solution programme
To meet and enrich all your professional needs, we offer our customers a whole range of personalised benefits, including access to exclusive banking products, wealth management services, Reward Points, as well as invitations to our corporate events.

A selection of structured product offerings: Structured products carry flexible tenors of between 3 months and 2 years, and are linked to an underlying asset such as an index or stocks. Once the structured product matures, you'll receive potential returns from the underlying asset, all while your capital is 100% protected. What's more, you can start investing with a minimum purchase amount of just RMB50,000.
Regular investment plan: We've got a diverse range of Mutual Recognition of Funds (MRF) Hong Kong funds and funds invested in China A-shares. Our services include contract execution, as well as facilitating changes and termination of investment functions across different banking channels. You can invest in MRF funds using multiple currencies - the minimum regular investment amount for our distributed funds is RMB100/USD10/HKD150/AUD20.

We distribute a great selection of insurance products: The exclusive Allianz Hui Xiang An Kang rider plan entitles you to telephone consultations with doctors, a fast track to medical treatment for critical illnesses, and treatment at Shanghai Proton and Heavy Ion Hospital, as well as for other health services. Pairing that with your Allianz An Xiang Feng Cai Annuity Insurance (Participating) plan, we'll be able to help you grow your cash flow and overall wealth with our asset management services.

1. Dedicated wealth management services
2. Exclusive retail banking products
3. Exclusive HSBC Community Reward Points
4. Exclusive events for your company
Apply for your account online

Scan to open your account. Mobile phone users can scan the QR code directly. Click for more guidance(in Chinese only).
Leave your contact details with us and we'll be in touch within 1-2 business days.

Employee Banking Service hotline

Simply scan the QR code for convenient banking services
The HSBC China Mobile Banking app makes managing your personal accounts a breeze, anytime, anywhere.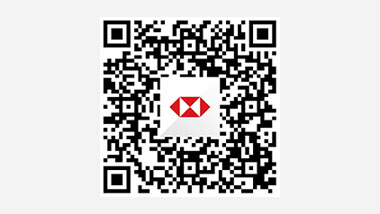 Follow the HSBC China WeChat service account for the latest events and news.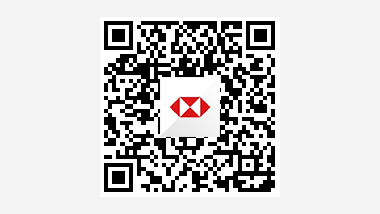 Related products and services
Disclaimer
All information in this file is provided for illustrational purposes only. No such information shall, under any circumstances, be construed to constitute an offer or recommendation provided by HSBC. We disclaim all responsibilities for any losses caused as a result of reliance upon such information. With respect to service offerings or product information, applicable product terms or service terms shall govern.