"Happiness at home is a driving force of business success. That's why we decided to become an HSBC Premier Family.
Even though we have separate accounts, we're still connected – we can see who's spending what and when.
I'm not worried about sending my son abroad to study, because I know our Premier Family can help him manage his money overseas.
Our finances are more than just numbers. They're like a formula that knits all of our futures together.
My success comes from keeping my family in my heart."
Contact us
Make an appointment
Leave your contact details with us and we'll be in touch in 2 business days

Join our Premier Family
Keep track of all your family's Premier accounts on one platform. If the average Total Relationship Balance of all family members of one Premier Family is at least RMB500,000 (or its equivalent), then all of you qualify as Premier members, and can apply to become a Premier Family.

Special offer - Open 2 HSBC Premier accounts and apply for HSBC Premier Family
Get a gift (get 1 from 2 options: 1. Fujifilm Instax and RMB 200 Ctrip coupon; 2. Coupon for family photo) free with opening 2 qualified HSBC Premier accounts and applying for HSBC Premier Family at HSBC branches across the nation. (Offer valid while supplies last)
Valid till 31st March, 2019
Available in mainland China only (not including Hong Kong, Macau, or Taiwan)
For more info, please call: 400-820-3090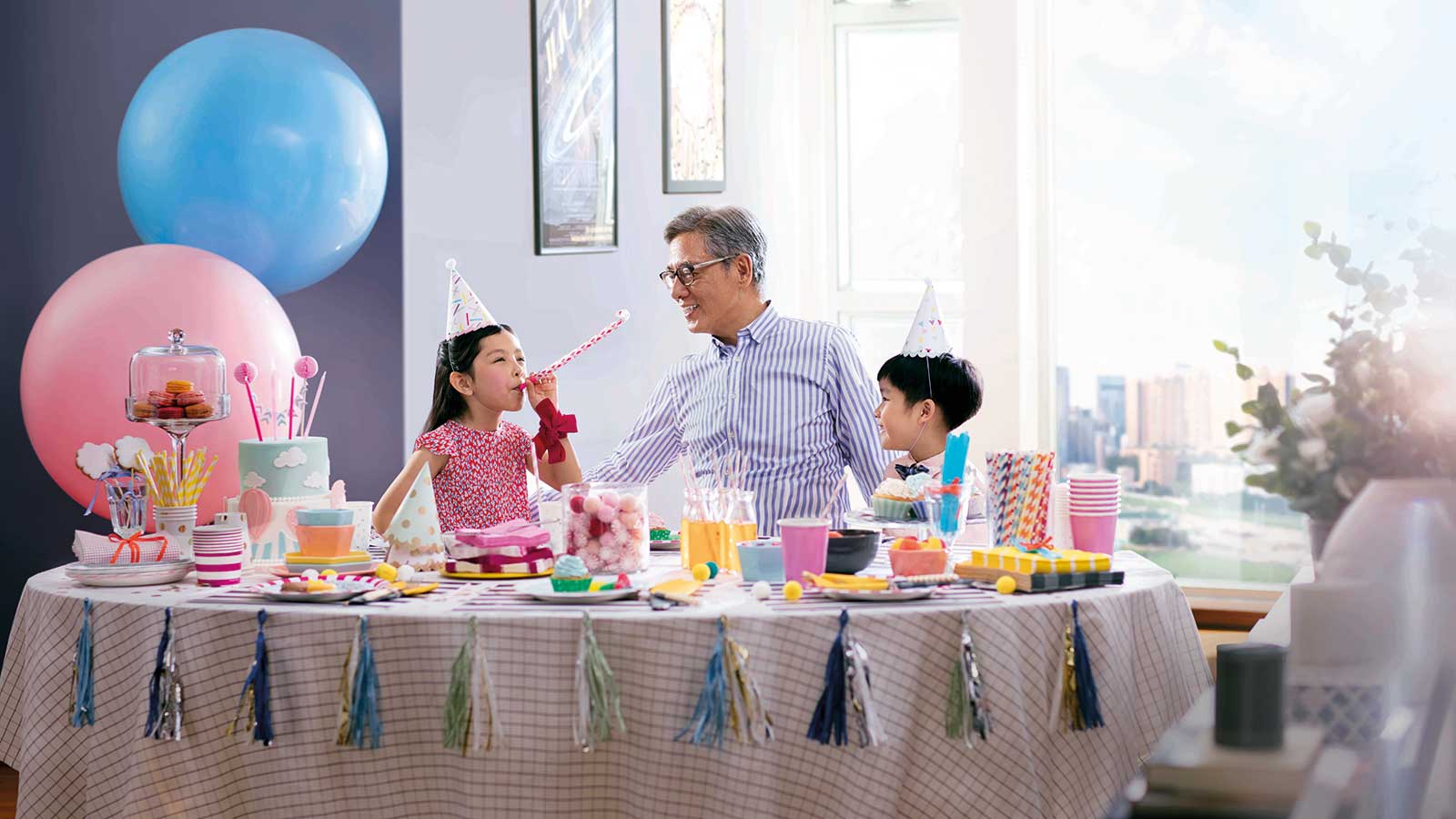 Invest in your family's future
Make your money work for you around the world with investment knowledge that can only come from a bank with a presence in over 80 countries and more than 150 years of experience. We can help you spot the right investment opportunities and keep your family's money safe for future generations.

Send money abroad for free
As a Premier customer, you can manage all your HSBC accounts around the world through online banking. You can also transfer money to anywhere for free. Save time and effort with online transfers anytime you want. It's easy, safe, quick and convenient.

Your story
My son plans where all of his money is going – like saving for university, or giving to charity. Watching him learning to budget for himself, I suddenly realised how much he's grown up.
As our family grows, I feel safe in the knowledge that when a rainy day comes, we'll be ok. HSBC Premier is our umbrella.
We can build on our international outlook by investing overseas and allocating our assets around the world.

Frequently asked questions
What's the monthly fee if my family and I become a Premier Family?
Disclaimer:
The information provided is intended as a general guide for reference.
Benefits and features may be subject to local country regulatory restrictions.
Please refer to the Tariff of Accounts and Services for Personal Customers or Premier Welcome Pack for detailed information.
Certain benefits and features are not applicable to Junior Account holders. To learn more, contact our customer service hotline or visit a branch.