1. How do I download the HSBC Mobile Banking app on my iOS or Andriod devices?
1) Go to the HSBC mobile banking page, and scan the relevant QR code to download the app.

2) iOS users can also download the app from the App Store (search for either '汇丰银行' or 'HSBC China' based on your system language). Android users can download it from the Baidu App Store, HUAWAI AppGallery, Xiaomi Market, Tencent Appstore or Google Play.

3) You can also follow the HSBC China WeChat Service Account and click on 'My HSBC', followed by 'Contact HSBC' and finally select the 'Download the Mobile Banking' option for more information.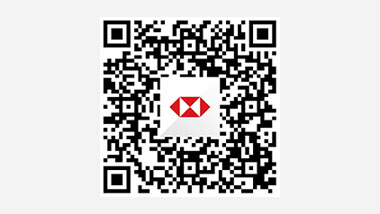 2. How to bind WeChat account
1) After followed the HSBC China WeChat Service Account , you can input 'Binding' and click the binding account section.
2) Read the Terms & Conditions, then click the 'Accept' button.
3) Enter the required information, including name, ID type( passport, ID card…),ID number(case sensitive), account type( Debit Card/ Credit Card/Account number),the last four digits of cards and reserved mobile phone number.
4) Enter the verification code and click 'Confirm' button.
5) You can click the 'Confirm' button when the screen shows 'Binding successful' .