HSBC Debit Card now supports Apple Pay
Use your HSBC China debit cards in Apple Pay to enjoy a whole new experience in fast and secure mobile payment.
You can add your HSBC China UnionPay Debit Card to Apple Pay by linking your card to a mobile device that supports Apple Pay* (such as iPhone, Apple Watch and iPad). Online/Mobile Payment allows you to pay merchants without the need for your physical card.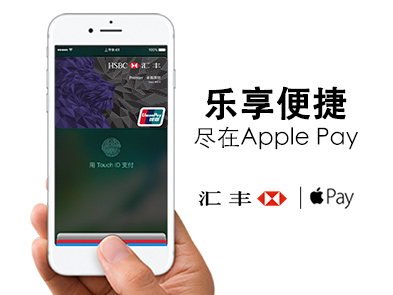 Add your Debit Card in Apple Pay
Step 1: Open the 'Wallet' app, tap '+' in the top right corner and follow the instructions on the screen to add your HSBC China card.
Step 2: Select 'Debit card or credit card' on the 'Add to Wallet' screen.
Step 3: Choose 'Add another card' from the list of cards.
Step 4: Select 'Scan or add card', then enter your card details.
Step 5: Choose 'SMS verification' to verify your card and add it to your 'Wallet' app.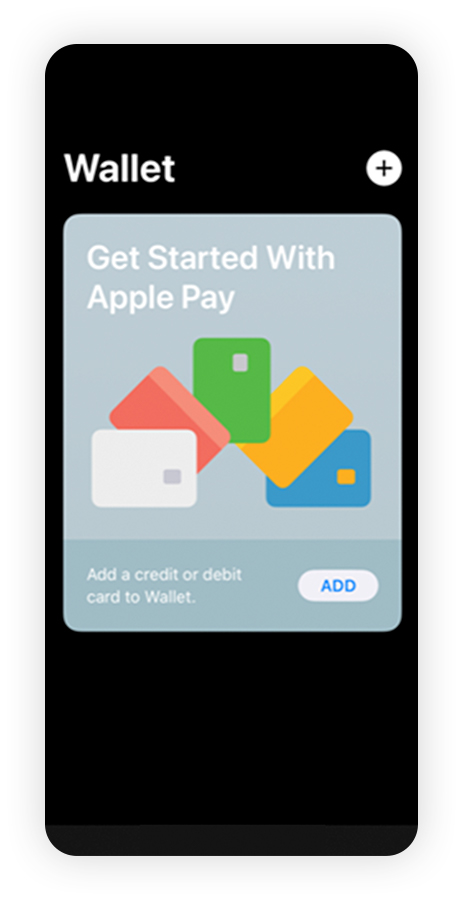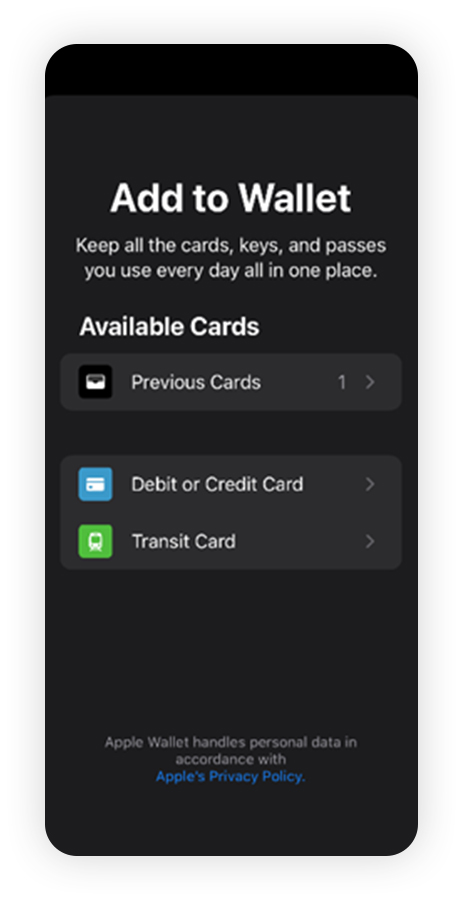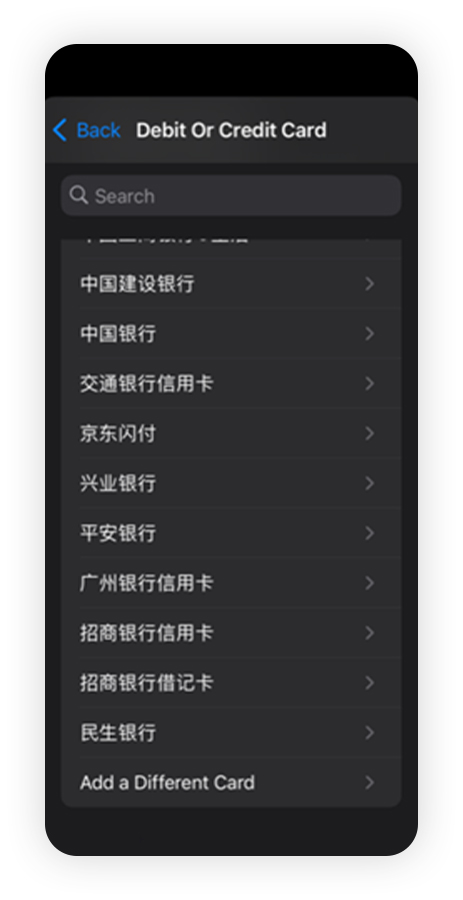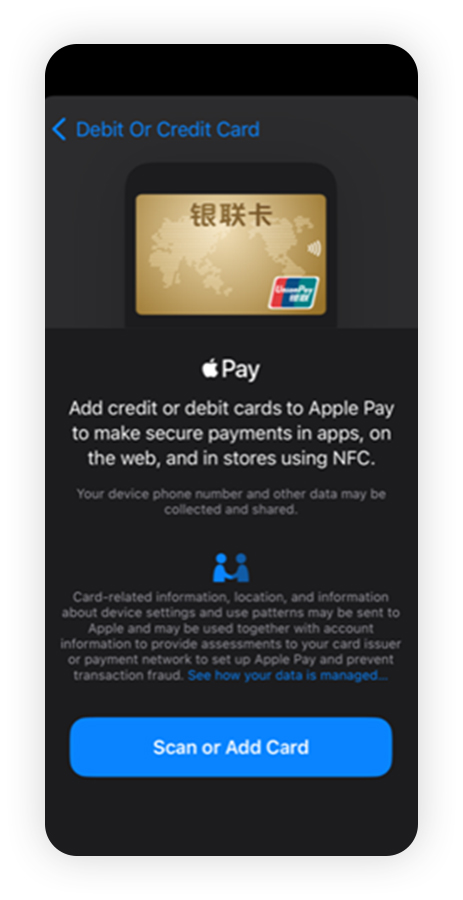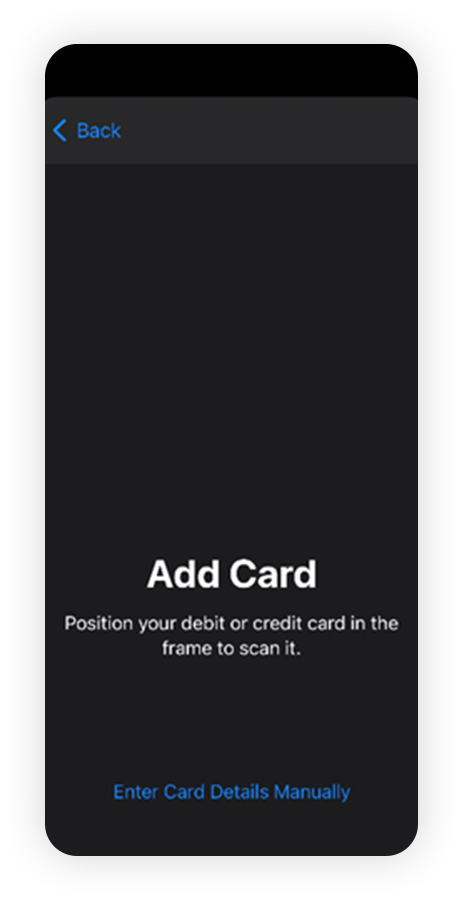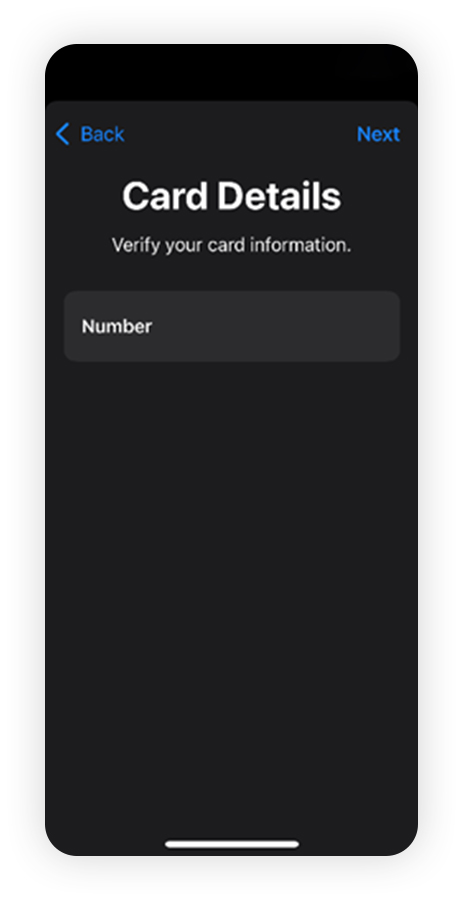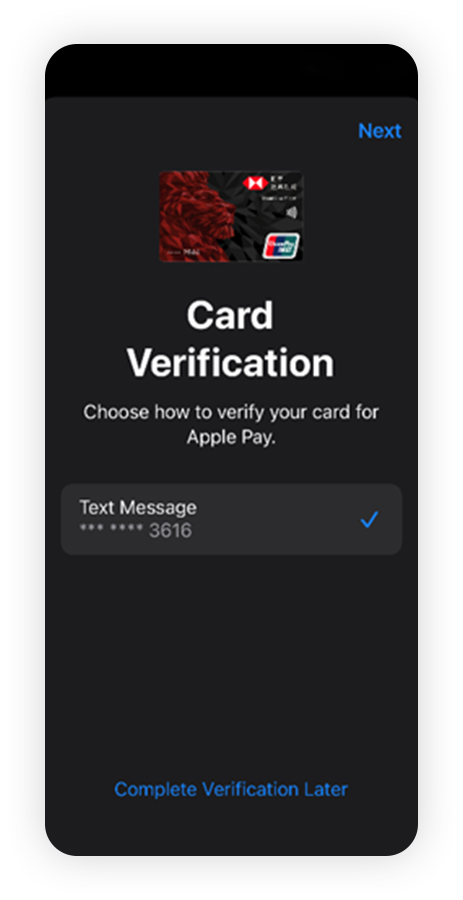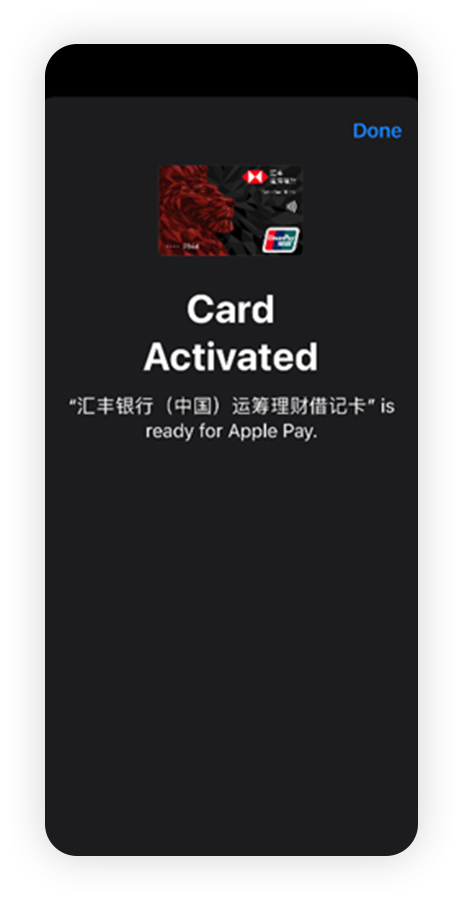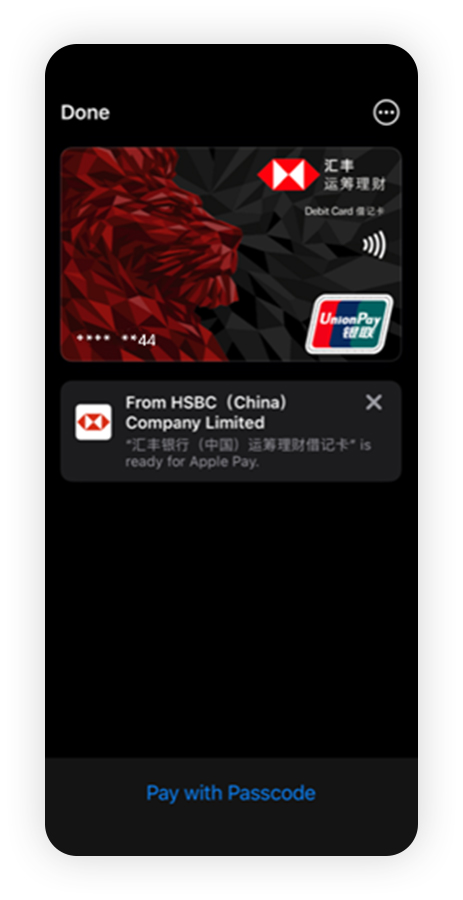 Please go to the HSBC China website for the terms and conditions of using HSBC China Debit Card in Apple Pay.

* Apple Pay is currently available on iPhone, iPad and Apple Watch. For the latest compatible devices, please go to the Apple website.