Why do I need Remote Sales and Live Sign?
With so many complex wealth products now on the market, it's important for us to support your personal wealth management more closely. This could include:

speaking with our financial experts

setting your investment goals

helping you build your investment portfolio
HSBC Remote Sales and Live Sign is a new way to manage your wealth:
book online 1-on-1 meetings with your dedicated Relationship Manager, who can advise on suitable investments and/or services for you

place product orders via your mobile phone or laptop, without the need to visit our branch
Your one-stop wealth management journey in 4 easy steps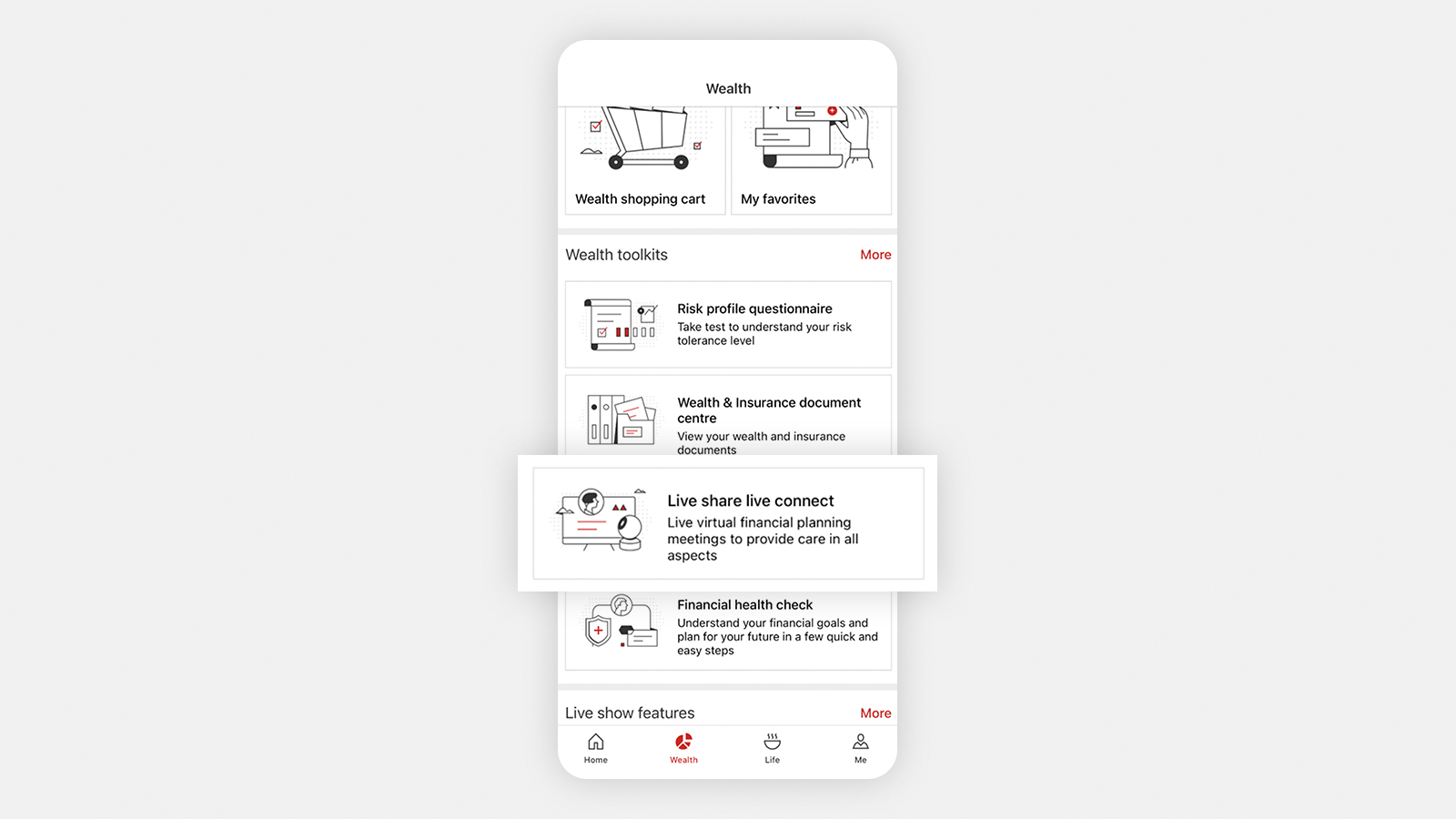 1. Book a remote meeting with your Relationship Manager
Log on to your HSBC China Mobile Banking app and choose 'Wealth Management'. Then tap 'Live share live connect' to contact your dedicated Relationship Manager and book a remote meeting.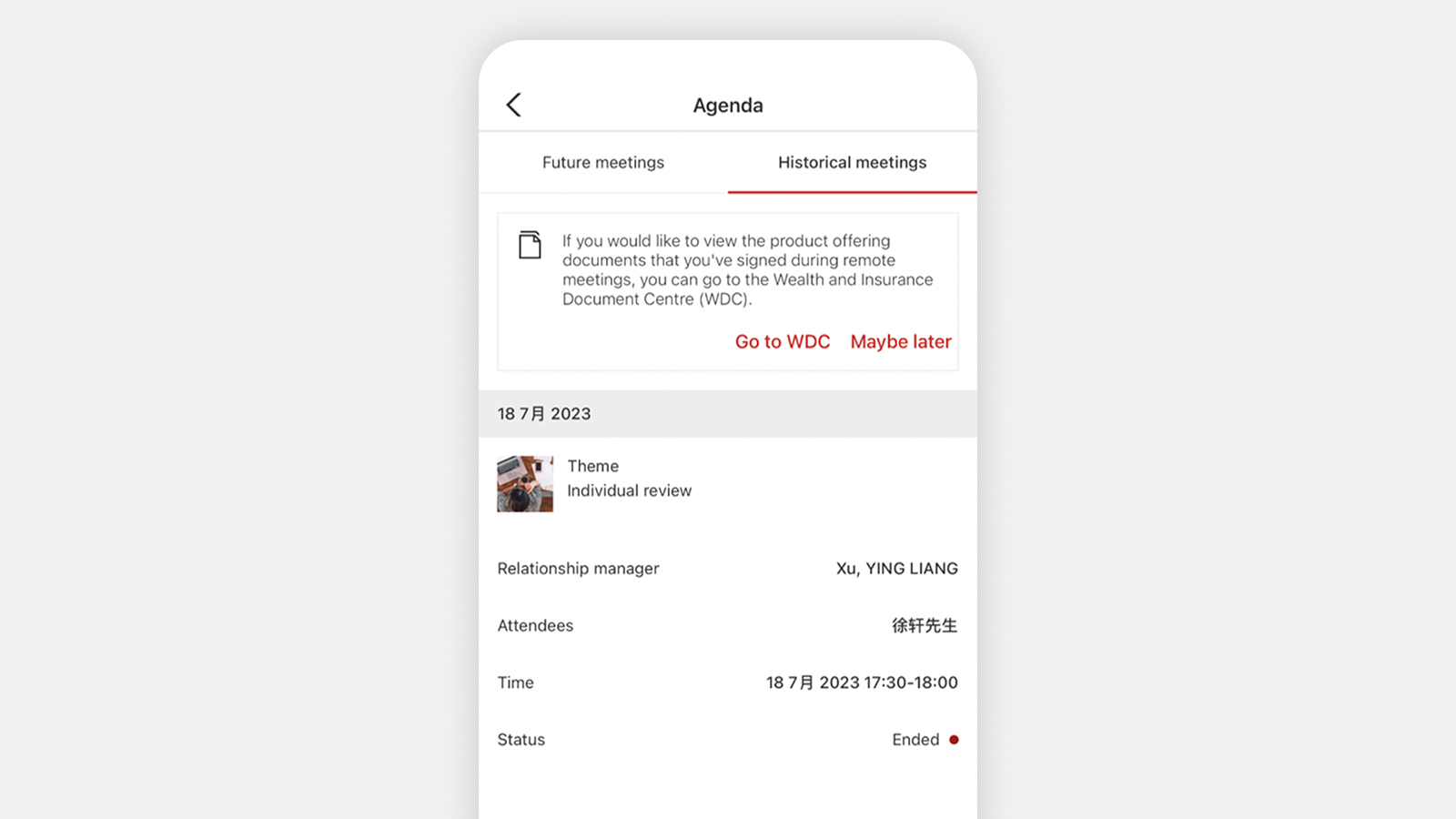 2. Check your meeting calendar
Your Relationship Manager will send you a meeting invitation once you've completed your booking. You can check the meeting details through 'Live share live connect' in your app.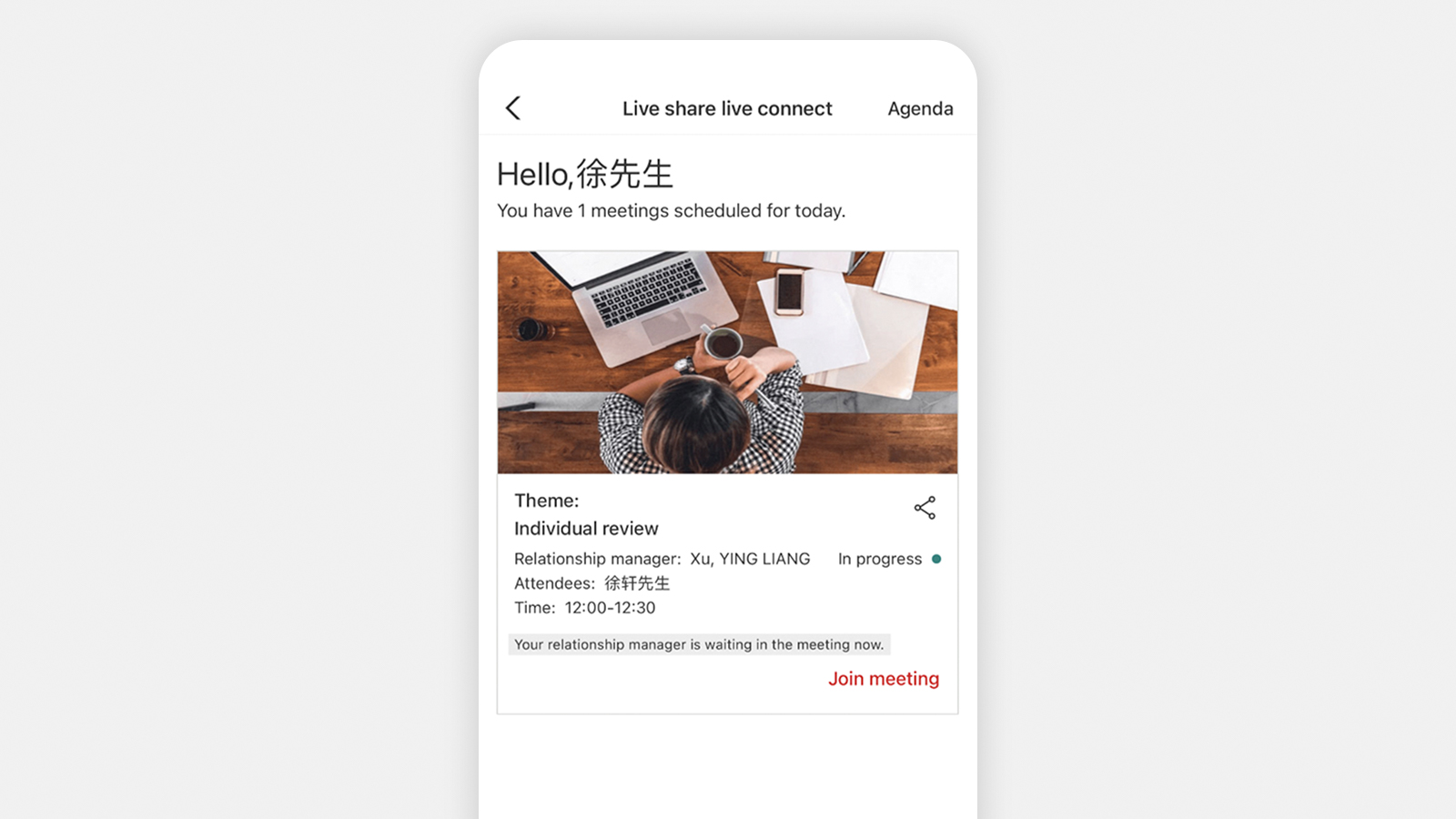 3. Start planning your wealth remotely
No need to download another app. You can join the video call directly using your HSBC China Mobile Banking app.
With our Remote Sales service, you can check your investment portfolio together with your Relationship Manager on a shared screen, who will help you set your goals, plan your wealth and provide personalised solutions that meet your needs.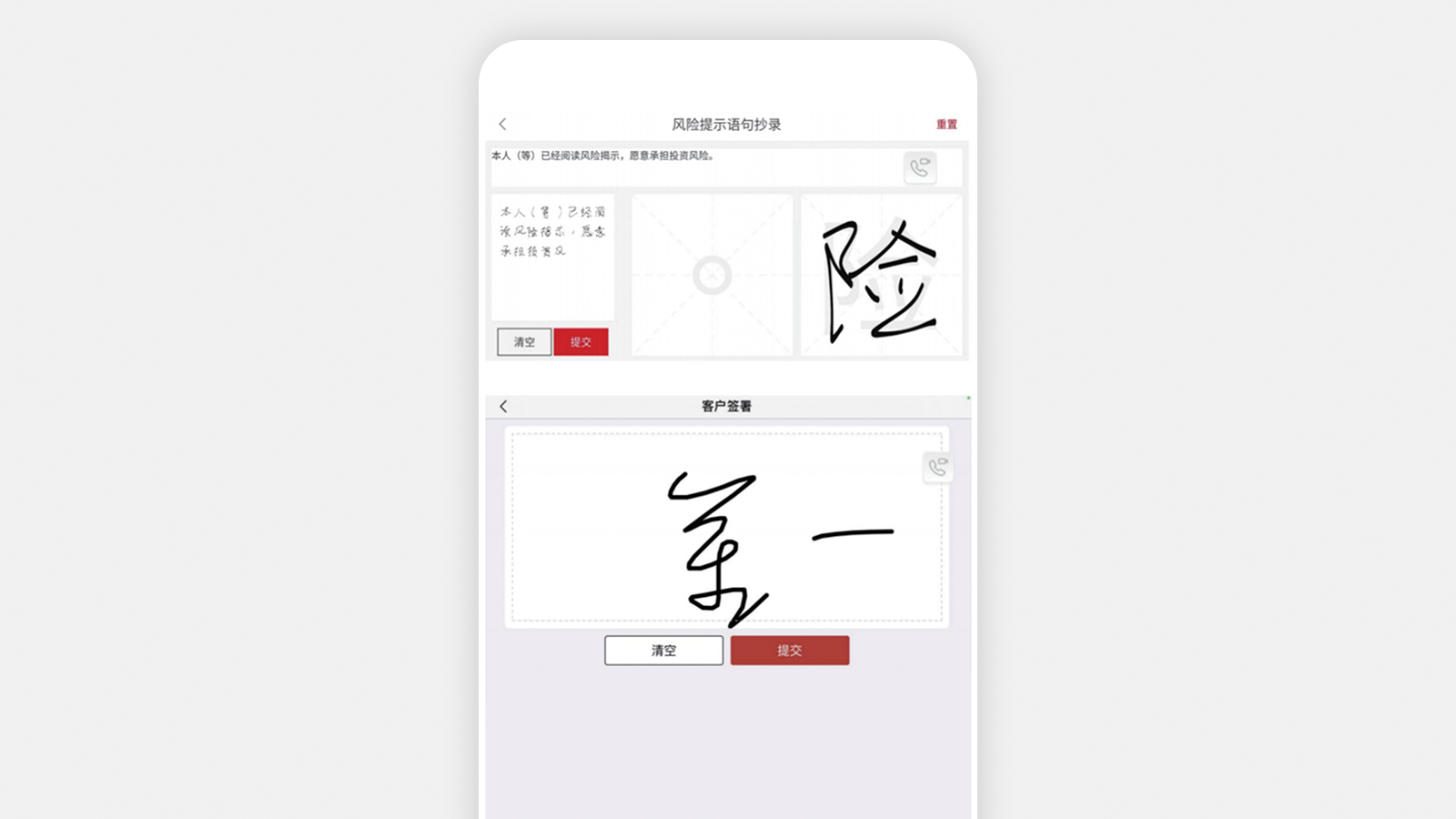 4. Sign the documents online
You can pick your preferred products after the planning session. Once you've confirmed all product related information, you can complete hand-copying the risk statements and signing the documents via 'Live Sign' under the instruction of our Relationship Manager, and place your order in real time.
Choose from a wide variety of investment products

Live Sign offers a selection of products for you to make subscriptions and conversions, including Overseas Investment Plan (launched by HSBC China), structured deposits (launched by HSBC China), Local Unit Trust (distributed by HSBC China), MRF-Recognised HK Funds (distributed by HSBC China). Please contact your Relationship Manager to learn more.

Audio and video recording for remote sales

We'll record sales calls of all products to give you peace of mind.

You can place an order directly in the video conference. After that, you can view the sales documents you've signed in the HSBC China Mobile Banking app.

Flexible signing options

In addition to using the app, you can also log on to your HSBC Online Banking and remote call your Relationship Manager. Then go to 'My Investment' > 'Investment and wealth management' > 'Live share live connect', you'll be on the homepage to complete the Remote Sales and Live Sign process during your remote call.